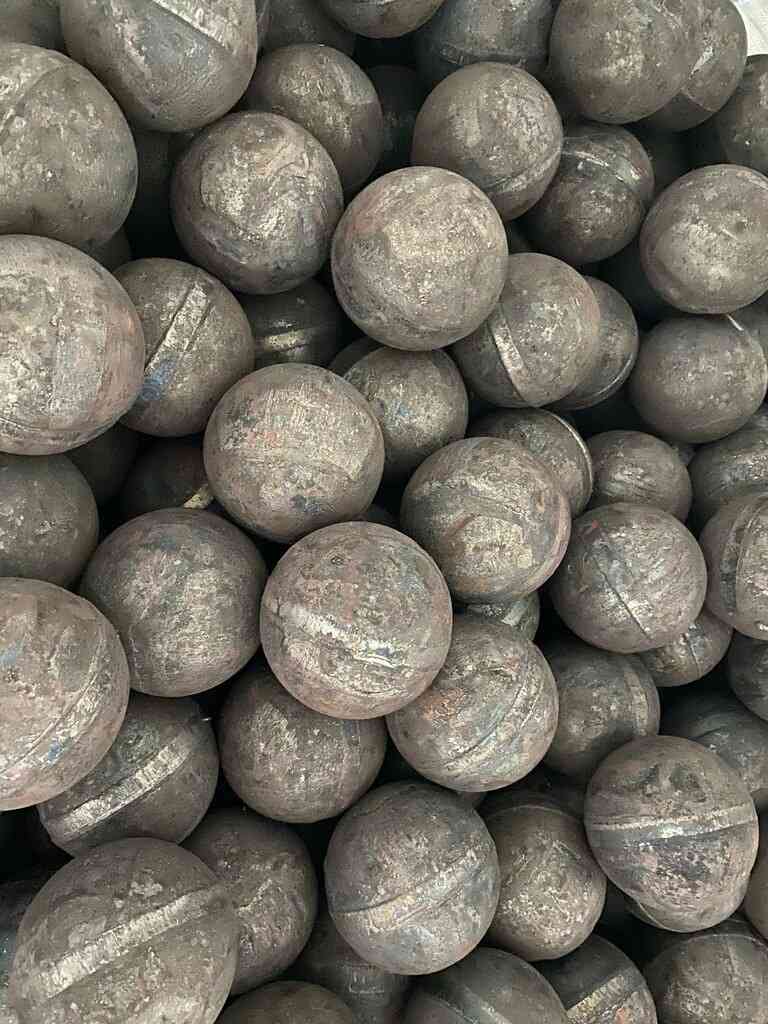 Delta Sp.J. Jankowski Pluciński Zawadą is a traditional producer of forged and rolled grinding balls with a many years of experience.
The grinding balls are offered in the following nominal diameters:
16; 20; 25; 30; 35; 40; 50; 60; 70; 80; 90; 100; and 120 mm
Three main hardness groups are produced:
1- Low hardness approx. 300 HB
2- Medium hardness approx. 500 HB
3- High hardness approx. 60 HRC
Only first class input material is used in chemical composition which
Depends on required dimension and hardness. Approximate chemical composition in %:
C – 0,5-1,8,
Mn – 0,5-1,8,
Si – 0,15-0,80,
P – max. 0,035,
S – max. 0,035,
Cr – max. 2,0.
The inout material is heated it the induction heating furnace reaching very accurate heating temperature for the following production.
Two production lines are used for grinding balls production ie. rolling mill and close die presses.
Accurate tool adjusting ensures achievement of precise surface quality and eliminating surface defects.
Quality system exactly describes number of grinding balls to be tested from each production batch.
Delta Sp.J. Jankowski Pluciński Zawada is a holder of ISO 9001:2015 certificate.
Certificate acc. to en 10204-3.1 is issued for every grinding balls delivery.
The final grinding balls packing is done per customer's requirements. We offer delivery in bulk, packing in textile big-bags or steel drums. Big-bags or steel drums can be supplied on woods pallets or without wooden pallets.
Contact:
Zenon Jankowski, +48 606-930-178, This email address is being protected from spambots. You need JavaScript enabled to view it.
Vladyslav Pravda, +48 518-073-811, This email address is being protected from spambots. You need JavaScript enabled to view it.
Sylwia Brzozowska, +48 604-274-917, This email address is being protected from spambots. You need JavaScript enabled to view it.