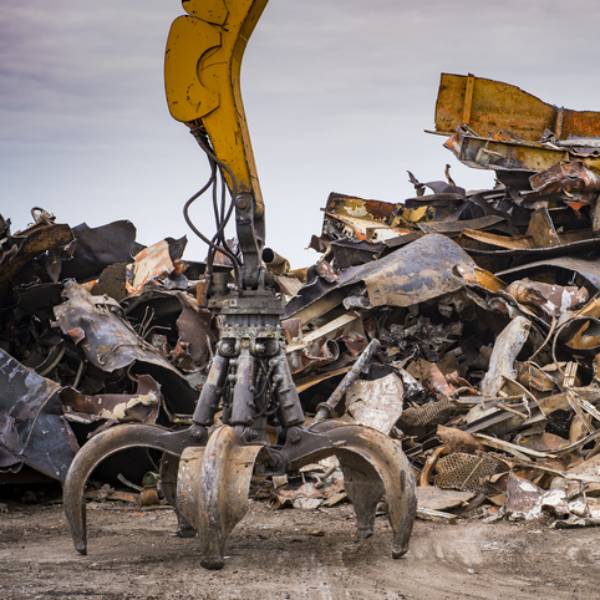 We have been conducting a steel scrap yard company for many years. We hold extensive experience in this sector and we take care of the quality of customer services. Steel scrap prices are negotiated and determined individually with each customer. We cooperate with manufacturing plants which look for a raw material for a good price. We recover metal which is ready for selling to manufacturers. We accept, among other things, the following to our scrap yard:
acid-proof steel,
stainless steel,
cast iron,
thick steel.
A well-equipped machine park allows us to conduct the scrap yard efficiently. We recast the steel which we obtain, then we prepare goods for transport. Firstly, steel is cleaned from other materials, e.g. plastics. We deliver the raw material to our customers in Poland and to other European countries.
What is the purpose of steel recasting?
As our experience shows, the sustainable use of natural resources promotes ecology. In the 21st century, we focus on effective recycling. The recast steel comes from, e.g.:
white steel sheets,
tin-free steel sheets,
galvanised steel sheets,
black steel sheets.
Nevertheless, it is worth noting that steel intended for recycling should be prepared correctly. It must be cleaned from other materials, such as plastic, paper, foil and all the residues must be eliminated. Steel which is often accepted to the scrap yard may be defined as post-depreciation scrap or post-production waste. Raw material recovery consists not only in undertaking pro-ecological activities but also minimising production-related costs. We purchase non-ferrous metals and steel scrap according to the rules of the sustainable management of natural resources. You can see the effects of our work in the gallery.