Non-ferrous metal scrap yard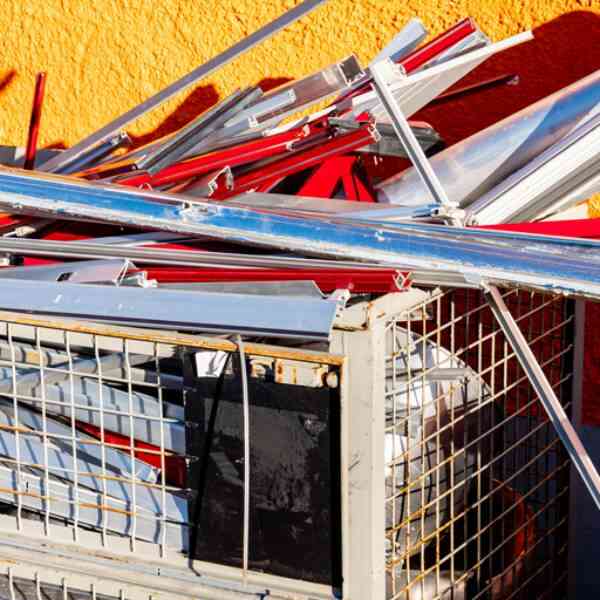 We have also been conducting the non-ferrous metal scrap yard company for many years. Non-ferrous metals include, among other things:
copper,
aluminium,
bronze,
zinc,
brass,
tin,
lead,
nickel.
Non-ferrous metals are raw materials of an exceptional production value since they are indispensable for the operation of many devices. They are found in the natural environment in limited quantities, what makes such places as copper or aluminium scrap yards very important for manufacturing plants. Our methods allow us to obtain a pure element. Such a raw material is much cheaper than
the raw material excavated in mines and processed in steelworks. A scrap and non-ferrous metal yard enables the natural resources sustainable management. If you have old devices, objects, cables and vehicles, just hand them over the scrap yard. Bronze, zinc or brass, as other non-ferrous metals, may be recast repeatedly. Our considerable experience in the sector of non-ferrous metal collection points allows us to cooperate efficiently and reliably with private persons, entrepreneurs and manufacturers.
The importance of the collection points of copper, aluminium, zinc and other metals
A non-ferrous metal collection point is a place where recyclable waste is accepted. The various objects made of aluminium, copper, brass and many other metals are deposited at the scrap yard. We focus on the natural resources sustainable management; therefore, we cooperate with manufacturers conducting their activities in the following sectors:
construction,
automotive,
electronics.
If you have cardboard boxes full of devices which you do not use, just bring them to the scrap yard. The recovered non-ferrous metals may be recast repeatedly.